If you're interested in making a donation, please click the button below!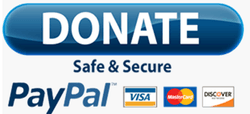 You will be redirected to PayPal's site where you can make your secure, tax-deductible donation. No account is needed!
Thank you so much for your generous support.
-The Family SOUP Team
---
More Ways to Show Your Support! ↓
New Earth Market
New Earth Market gives customers a nickel for each grocery bag they reuse at checkout. Starting in 2015, New Earth Market has offered customers the option to donate these nickels to local charities.
Customers who choose to donate will be given wooden nickels and the option of inserting them in a box for a local non-profit organizations. Find Family SOUP's donation box at the Yuba City location near the check-out lines!
---
Roundup App
How it works:
The RoundUp app allows you to automatically round your credit or debit card purchases up and donate your change to Family SOUP! Once you create an account, you do not need to use the app while making a purchase. Just swipe your card as usual!
Impact
Makes giving effortless
Provides a critical source of consistent support that allows us to continue our programs & services
The average supporter ends up donating $15 per month
You can set a limit for the maximum amount to donate in a month
Click here to sign up!
---
Goodshop
Support Family SOUP by shopping with Goodshop and choosing us as your charitable organization!
---

Bistro in the Buttes
Family SOUP's annual garden party and fundraiser, Bistro in the Buttes, is a celebration of the spirit of families and their children in their everyday efforts to achieve the most fulfilling quality of life possible. Gather with friends, enjoy live entertainment, raffle, and silent auction while raising funds to make Family SOUP services possible for our community. 
The Bistro in the Buttes and the Annual Campaign mailing are Family SOUP's annual fundraisers. If you'd like to be added to our donor list, please email ambers@familysoup.org.
---
We truly appreciate our generous and thoughtful donors. Thank you for your continuing sense of community and your belief in Family SOUP.
---